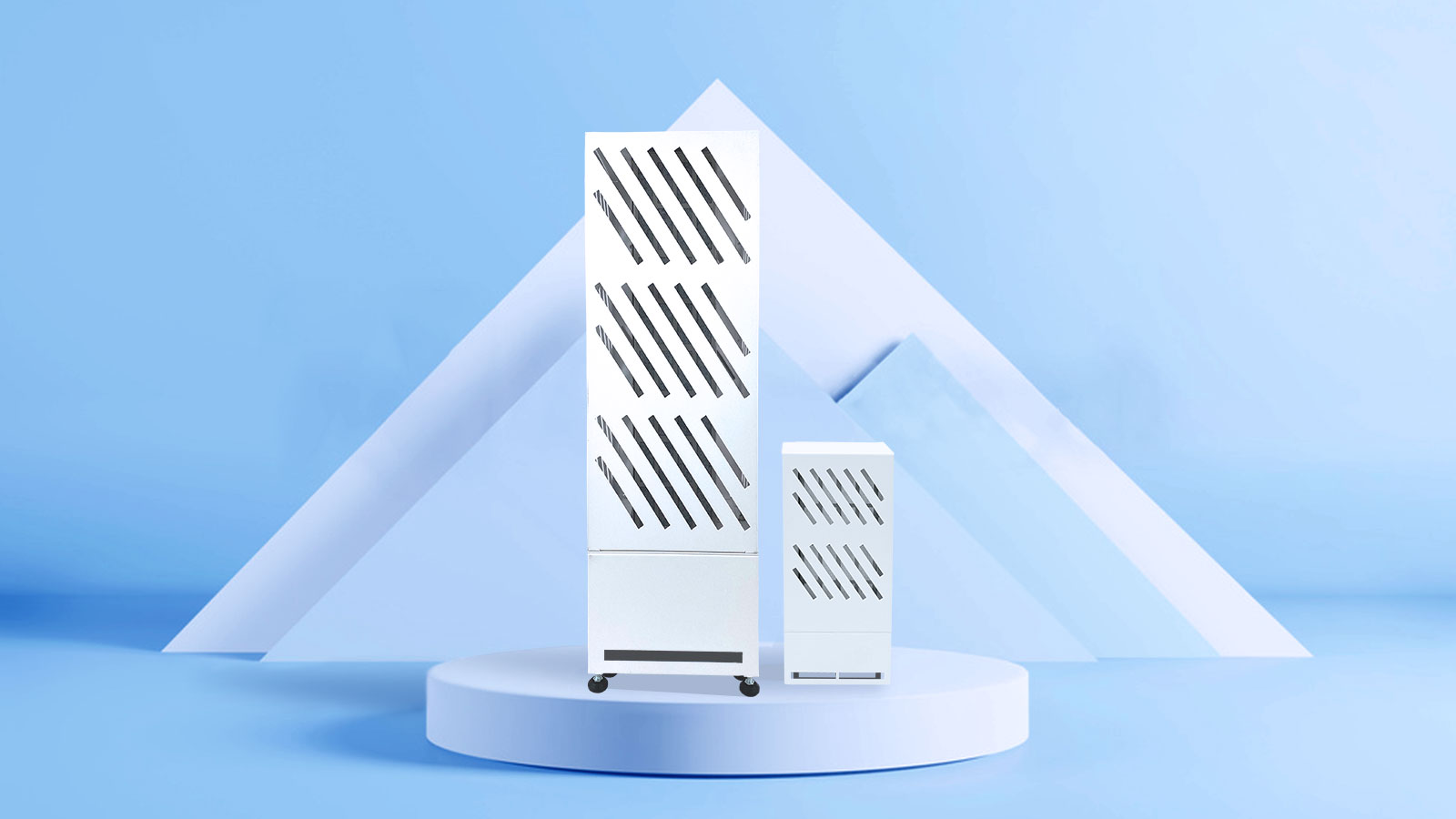 How to choose your purifier?
A LOGICAL CHOICE IN 3 STEPS
Our purifiers are designed to meet all your purification needs and air quality requirements, regardless of the field in which you operate. How to choose the right purifier for your needs? Simply follow the 3 tips below to identify the solutions that are right for you.

AREA AND VOLUME
The surface area and volume of the room play an important role in the choice of your air purifier as its efficiency depends on it. For each of our air purifiers you will find the recommended treatment area in surface (m2) and Volume (m3).

THE POWER OF PURIFICATION
The purification power of your device should always be adapted to the pollution level of your space to lower the viral load. For each of our purifiers you will find the purification power expressed in grams of COV purified per day or per hour.
THE TYPE OF INSTALLATION
According to the typology of the place and your preferences, our purifiers can be integrated in different ways: Simply posed, fixed or in ceiling for the STANDALONE models; Invisible, inserted in air handling unit with the AIRFLOW models or mobile and transportable with the MOBILITY models
1 - CHOOSE YOUR PURIFIER ACCORDING TO THE VOLUME AND SURFACE TO BE PURIFIED
he surface area and volume of the room are important factors in the choice of your air purifier, as its effectiveness depends on this.
Your air purifier must have sufficient suction power to purify the entire volume in which it is located. Therefore, all our air cleaners are presented with the following characteristics: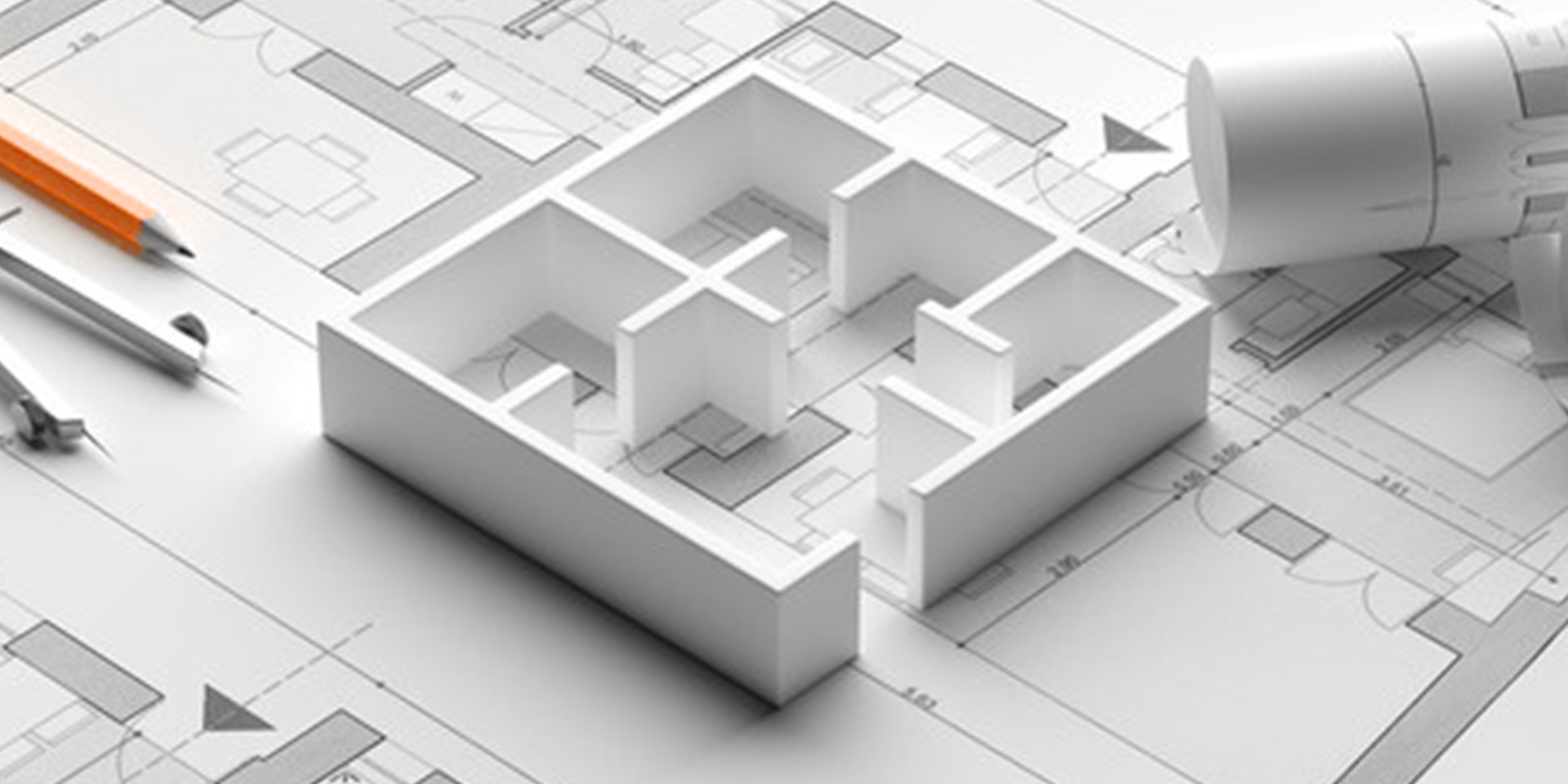 THE VOLUME AND SURFACE OF THE ROOM
The recommended treatment volume and area, expressed in m3 and m2 (the recommended area in m2 is calculated with a standard ceiling height of 2.5m).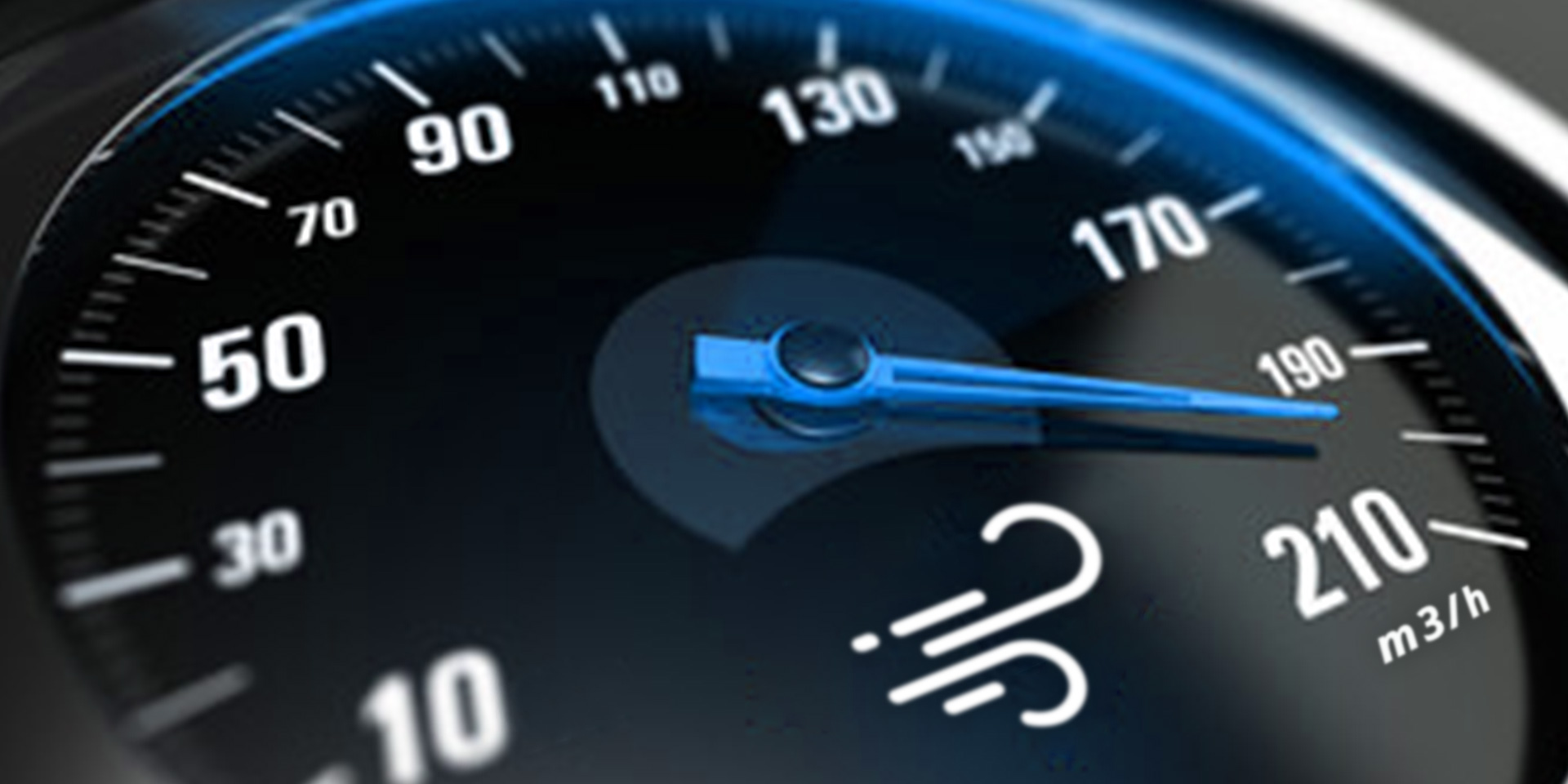 THE VOLUME OF AIR RECYCLED PER HOUR
Expressed in m3 per hour, this value gives you the volume of air purified by the machine.
Thanks to these two indicators and depending on the size of your volumes, you will choose the product that best suits your space, or, if necessary, several similar products of lesser power, which will be placed equally in the room to cover the entire volume
2 - CHOOSE YOUR PURIFIER ACCORDING TO THE LEVEL OF POLLUTION TO BE TREATED.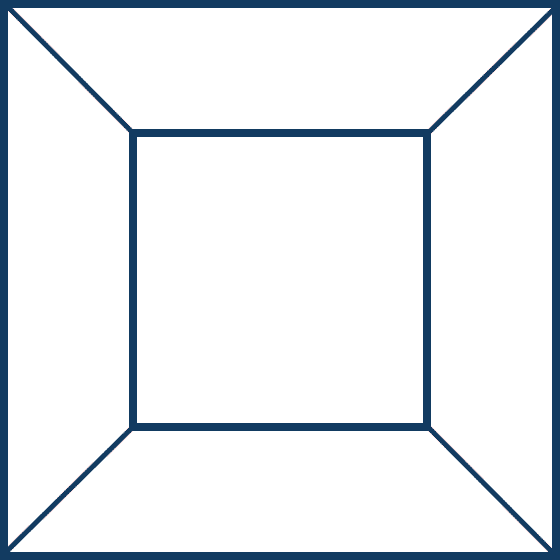 Your purifier must have a sufficient recycling power to depollute efficiently. This information, expressed in grams of COV destroyed per day ( gr of COV/ day) is indicated on all our purifiers,
It would be counterproductive to use a machine that recycles less pollutants than its direct environment provides. Thus, for an equal volume, it is advisable to choose a purifier adapted to the pollution level of its direct environment.
3 - CHOOSE YOUR PURIFIER ACCORDING TO THE TYPE OF INSTALLATION.
To meet all your needs, from the simplest to the largest, whether fixed or mobile, our OXYMORE collection is available in several forms. Below is a description of our main families of purifiers by type of installation and functionality to help you make your choice according to the possibilities offered by your space or simply your preferences.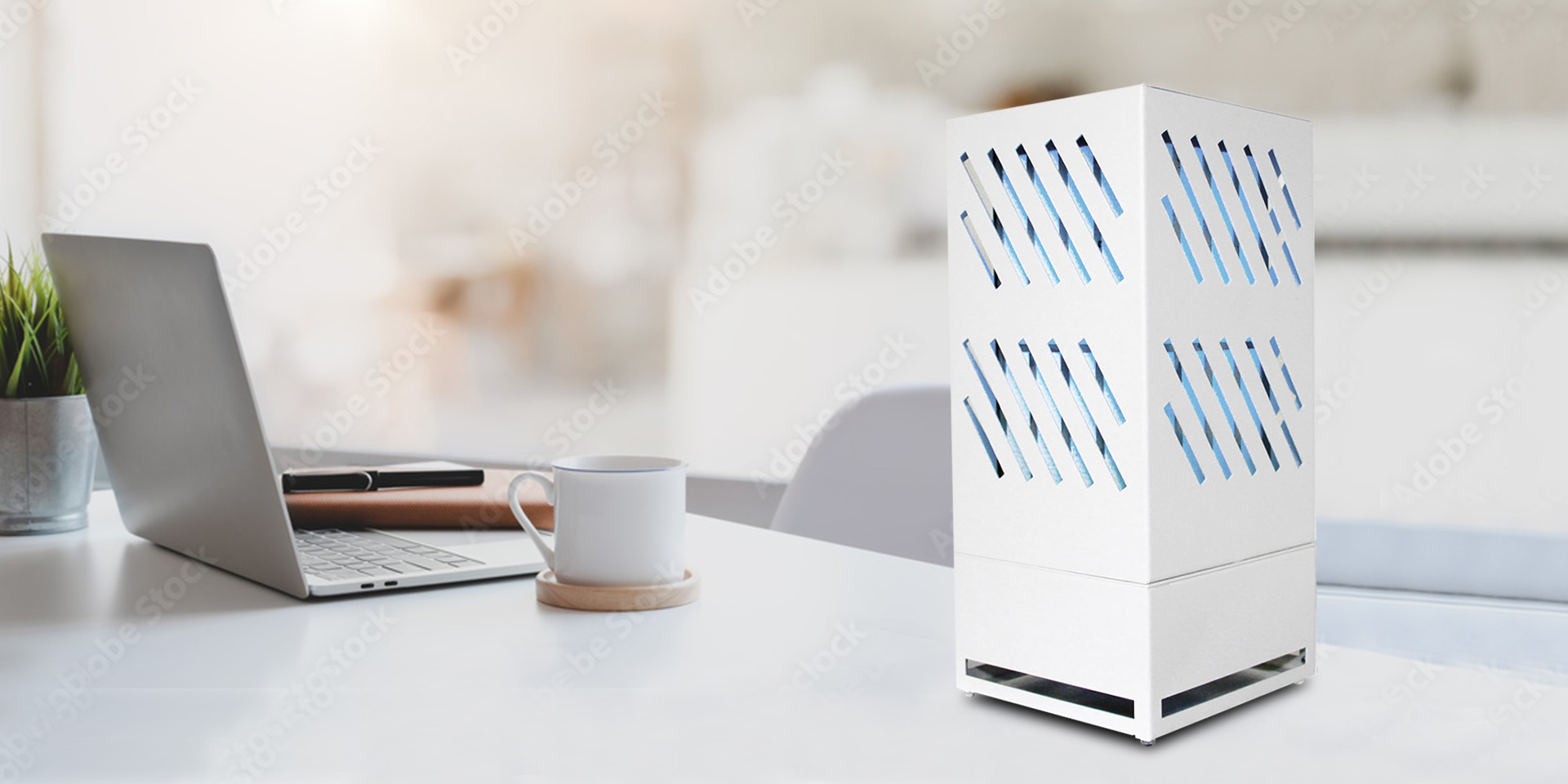 STANDALONE
The "plug and purify" purifier. STANDALONE purifiers are positioned directly in the space to be purified. They can be decorative objects on a table, placed along a wall, fixed and secured with their dedicated accessories against a wall or even embedded in a false ceiling or simply suspended by cables. These purifiers have their own internal ventilation and are suitable for all situations.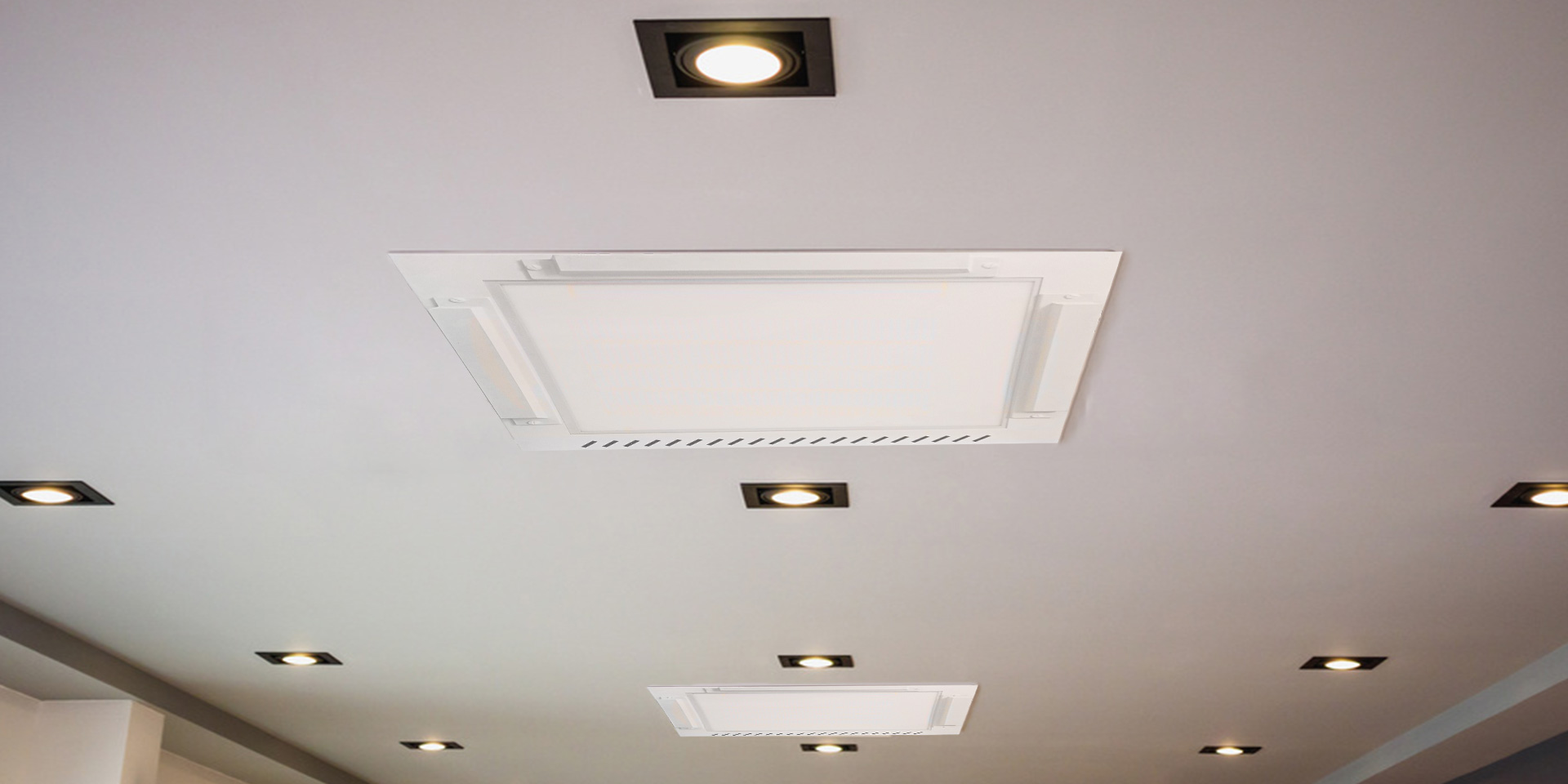 AIRFLOW
Purification through the air handling unit or the ventilation system for an invisible and discreet treatment of the small room to the whole building. AIRFLOW purifiers are positioned directly in the ventilation circuits. They can be mounted in series for more performance. Models are available for all links in the ventilation chain: inlet, outlet, plenum and duct. These purifiers are dependent on the AHU and are suitable for large volume treatment.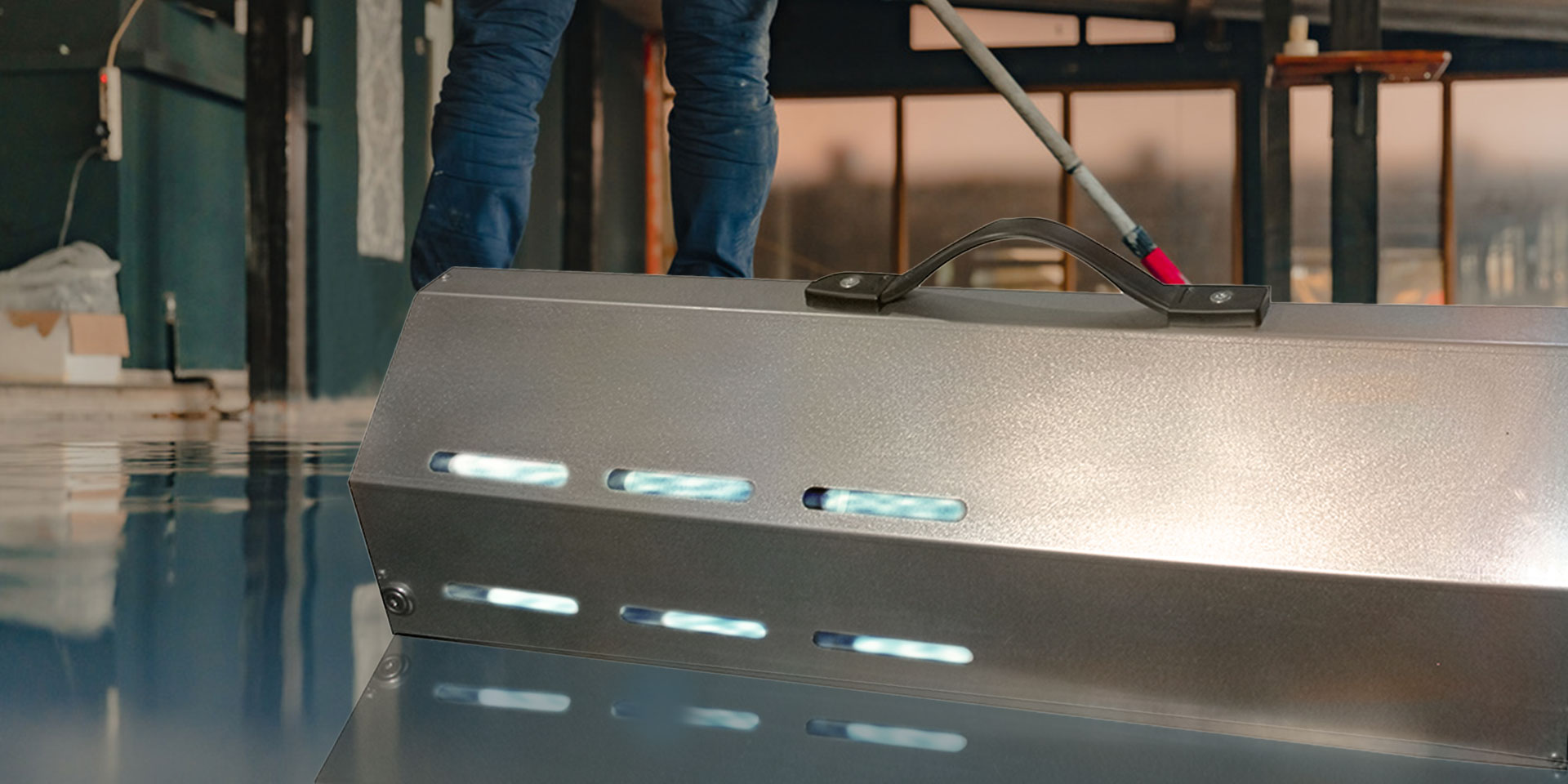 MOBILITY
The mobile purification for an occasional treatment. MOBILITY purifiers are extensions of STANDALONE and have the same properties. The difference? They have been designed for mobility, with an ergonomic handle or wheels to move easily from one room to another (meeting room, hotel or medical room, cloakroom, etc). These stand-alone purifiers are perfect for localized, one-off purification needs or for mobile treatment professionals.