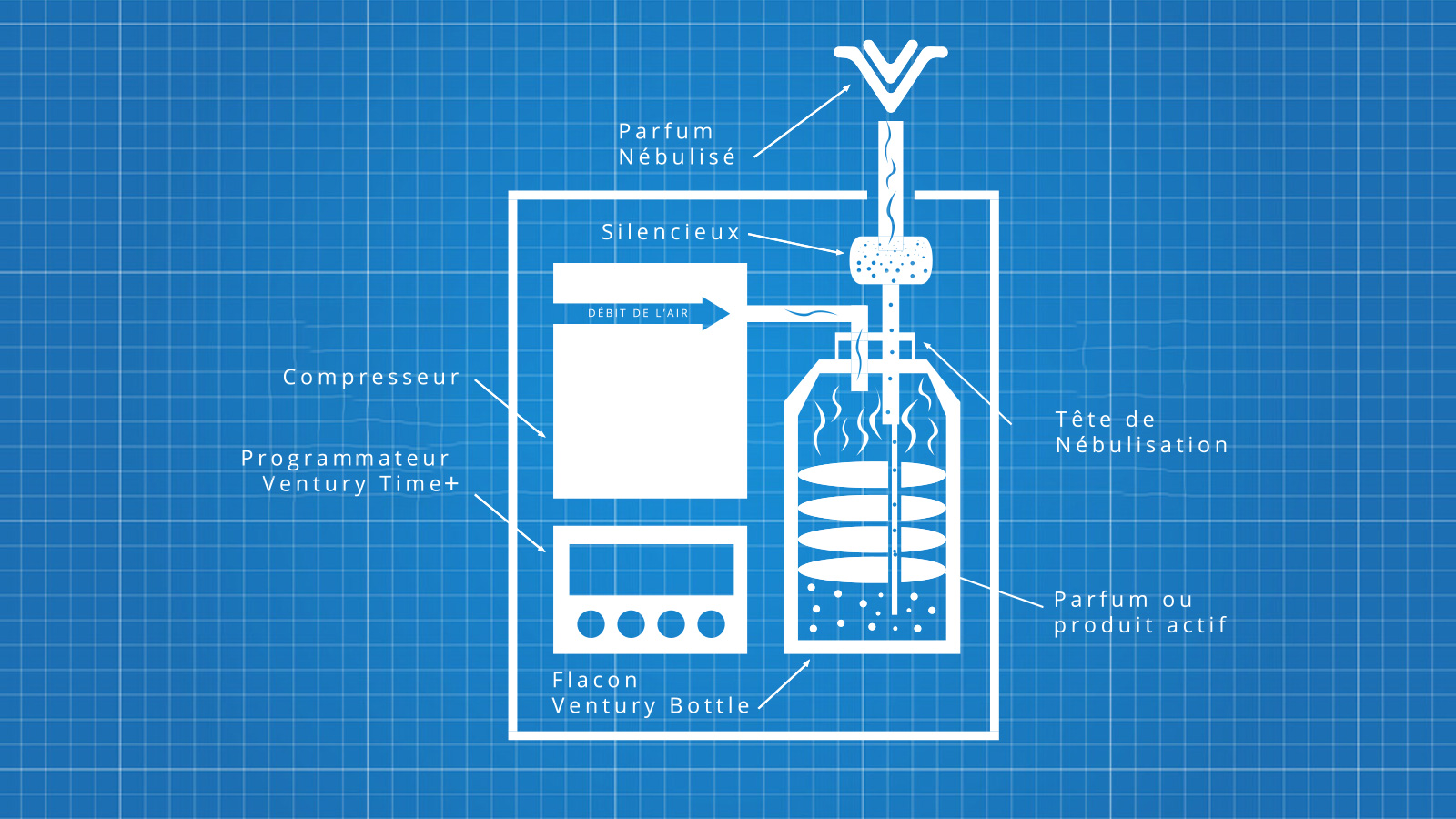 How does VENTURY nebulisation work?
DRY NEBULISATION DIFFUSION, A UNIQUE FORMULA
The principle of nebulisation is very simple, it is the passage of a liquid into a gaseous state. We could have chosen the easy way, but we chose to go further
Our unique VENTURY dry nebulizer technology transforms liquid products into volatile dry micro-particles as light as smoke by means of vacuum.
Without combustion, the creation of new harmful substances is avoided, the product is not denatured. No propellant or diluent is added. The product remains pure, only its physical form changes.
An alchemist's dream come true.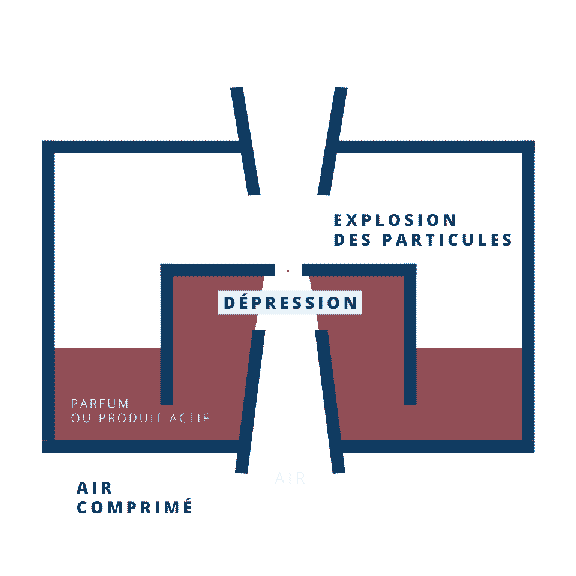 WORKING PRINCIPLE OF VENTURY DIFFUSION
Based on the established physical principle of the "venturi" effect, nebulisation is a diffusion technology that consists in micronising a liquid into volatile particles.
Thanks to the vacuum of the air and the exclusive design of the diffusion head of the VENTURY Bottle, the liquid molecules are sucked and transformed into particles > 5 and < 12 microns passing from a liquid state to a vapour state of absolute fineness.
The particles produced are so light that they remain suspended in the air and diffuse according to the air currents. They also deposit on surfaces, which allows them to be finely impregnated and to prolong the remanence.
VENTURY BOTTLE, SIMPLE IDEAS, IT CHANGES THE LIFE.
The VENTURY BOTTLE is the result of an almost impossible challenge taken up by our engineers: to design more than an ordinary perfume bottle and to reinvent the codes of ambient perfumery where it is no longer the diffuser that scents, but the bottle itself.
A FRAGRANCE OF CHANGE
Coffee smell in the morning, cooking smell destroyer at noon or floral scent in the afternoon... Change your atmosphere as freely as you like according to your mood.
To avoid polluting the diffusers, the nebulisation is now integrated into the bottle. In this way, the fragrance is diffused instantly, without being polluted by the previous fragrances and without polluting the next ones. Changing perfume without cleaning the diffuser becomes quick and easy. Of course our bottles are compatible with all our products.
The diffuser doesn't matter, as long as you have the fragrance.