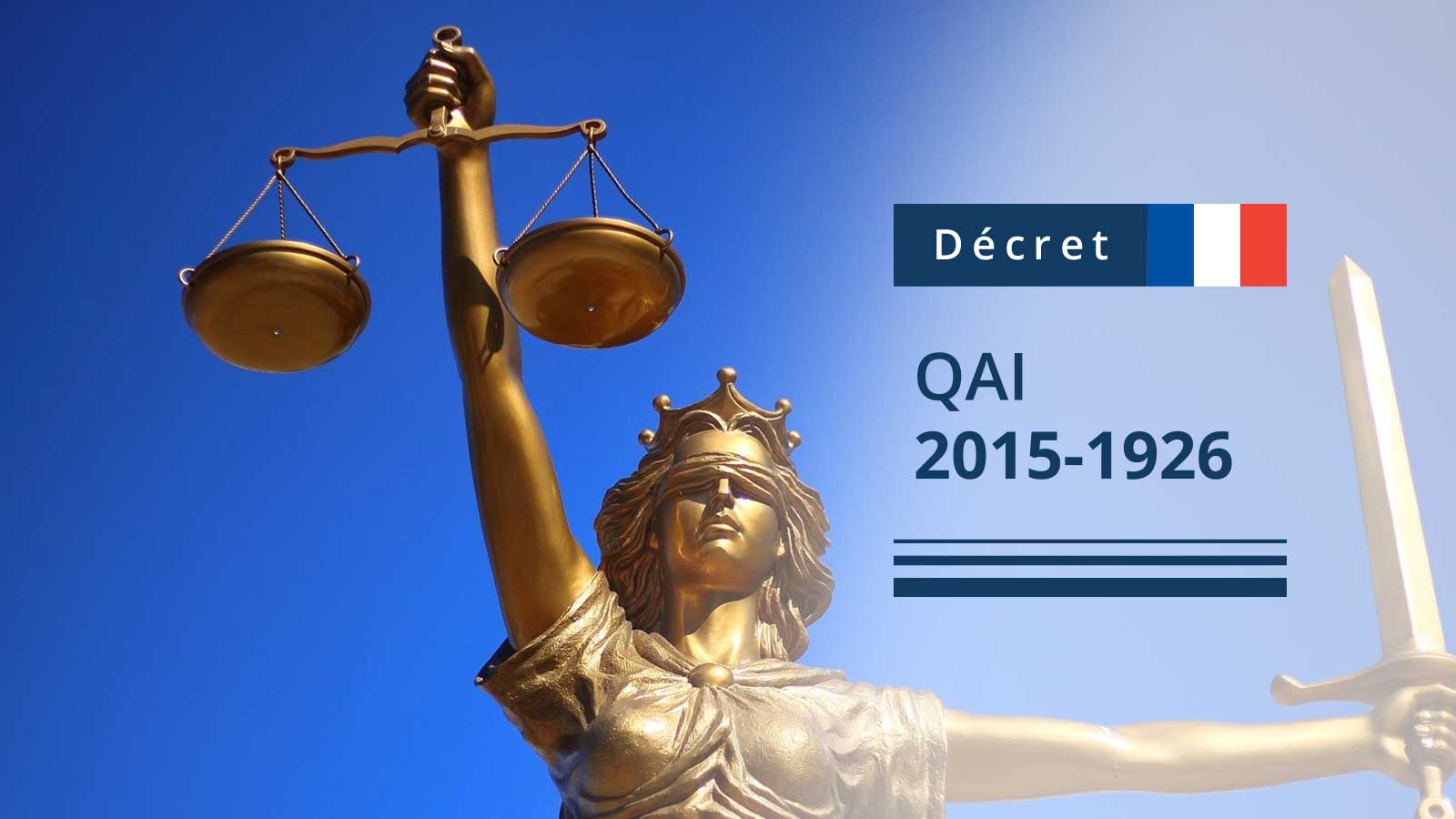 The OXYMORE IDR products meet the requirements of the French IAQ Decree 2015-1926 of 30 December 2015. Their installation in this context exempts them from the pollutant measurement campaign of certain public or private establishments receiving the public.
Décrets QAI 2015-1926.
Publics concernés :
Propriétaires ou, si une convention le prévoit, exploitants d'établissements d'accueil collectif d'enfants de moins de six ans, d'établissements d'accueil de loisirs et d'établissements d'enseignement ou de formation professionnelle du premier et du second degré, publics ou privés.
Objet :
Modification des conditions de réalisation de la surveillance de la qualité de l'air à l'intérieur des locaux.
Notice :
Pour les établissements mentionnés aux 1°, 2° et 3° du II de l'article R. 221-30 du code de l'environnement, le tétrachloroéthylène, utilisé pour les activités de nettoyage à sec, est ajouté à la liste des substances à mesurer lorsque l'établissement se situe à proximité immédiate d'une installation de nettoyage à sec. Toutefois, pour les établissements qui mettent en place un plan d'actions visant à prévenir la présence de polluants dans l'air intérieur, la réalisation de la campagne de mesure de l'ensemble des polluants, mentionnée au chapitre II du décret du 5 janvier 2012, n'est plus rendue obligatoire. Ce texte précise également les personnes ou organismes en charge de l'évaluation des moyens d'aération.