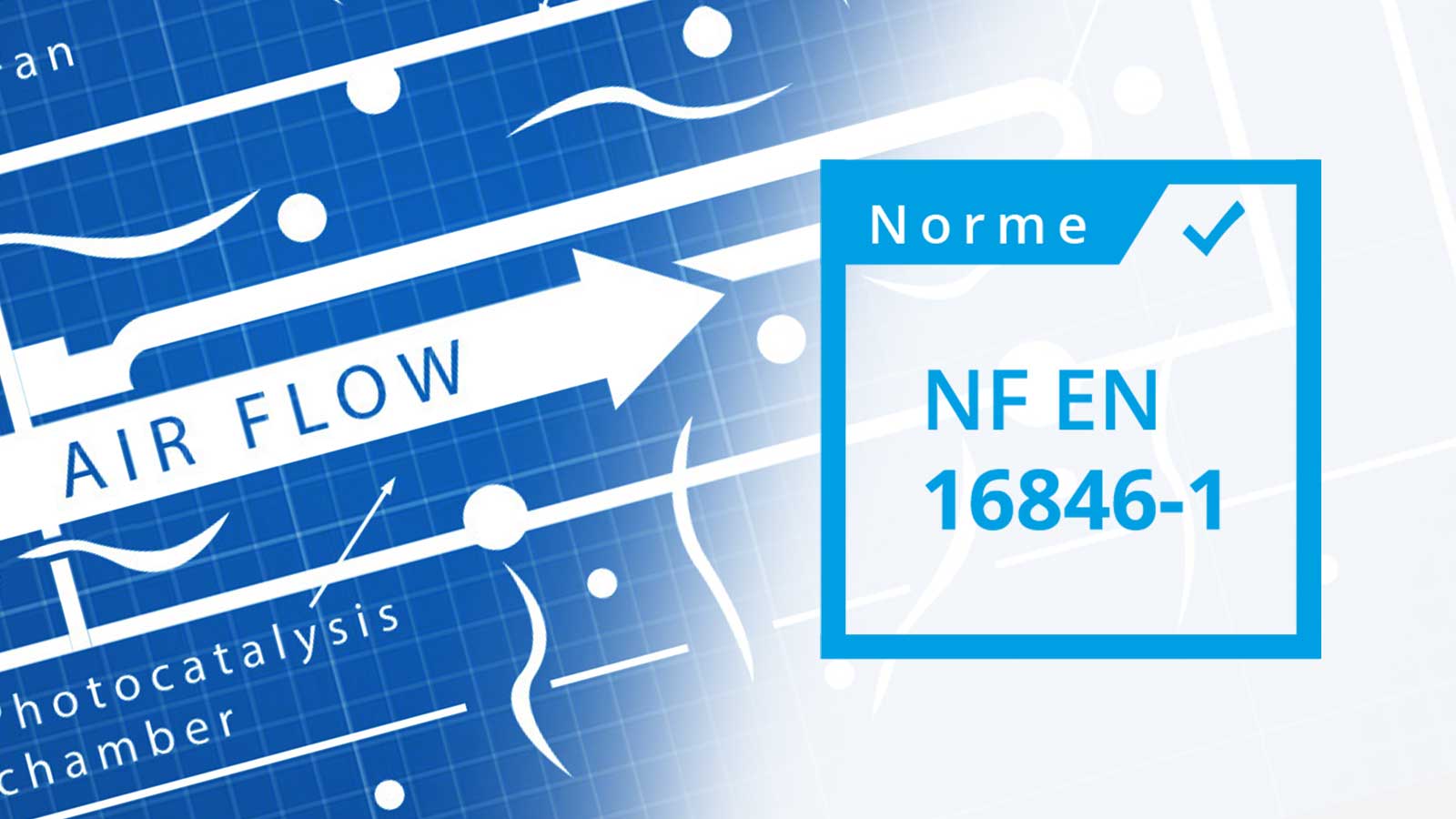 NF EN 16846-1 Standard
It guarantees the measurement protocol of the efficiency indicators of the photocatalysis technology. It is not a guarantee of efficiency in itself, but it certifies that the performance tests have been carried out under good conditions.
All our OXYMORE photocatalytic air purification products have been tested according to this standard. The results show that our OXYMORE purifiers destroy more than 99.99% of VOCs in less than 20 minutes.
OBJET :
Photocatalyse - Mesure de l'efficacité des dispositifs photocatalytiques servant à l'élimination, en mode actif, des COV et des odeurs dans l'air intérieur - 
Informations : 
La norme décrit les méthodologies à mettre en oeuvre, au niveau laboratoire en enceinte confinée, pour tester des prototypes ou des systèmes commerciaux d'épuration d'air ayant un débit maximal de 1 000 m3/h dans le cadre de l'épuration de l'air intérieur par photocatalyse. Il s'applique au traitement d'atmosphères qui sont représentatives de l'air à l'intérieur des bâtiments et des lieux de travail. Le présent protocole est applicable uniquement à des systèmes purement photocatalytiques ou à des systèmes mixtes contenant une fonction photocatalytique. Cette fonction photocatalytique est mise en évidence par vérification de la minéralisation des COV modèles en CO2.