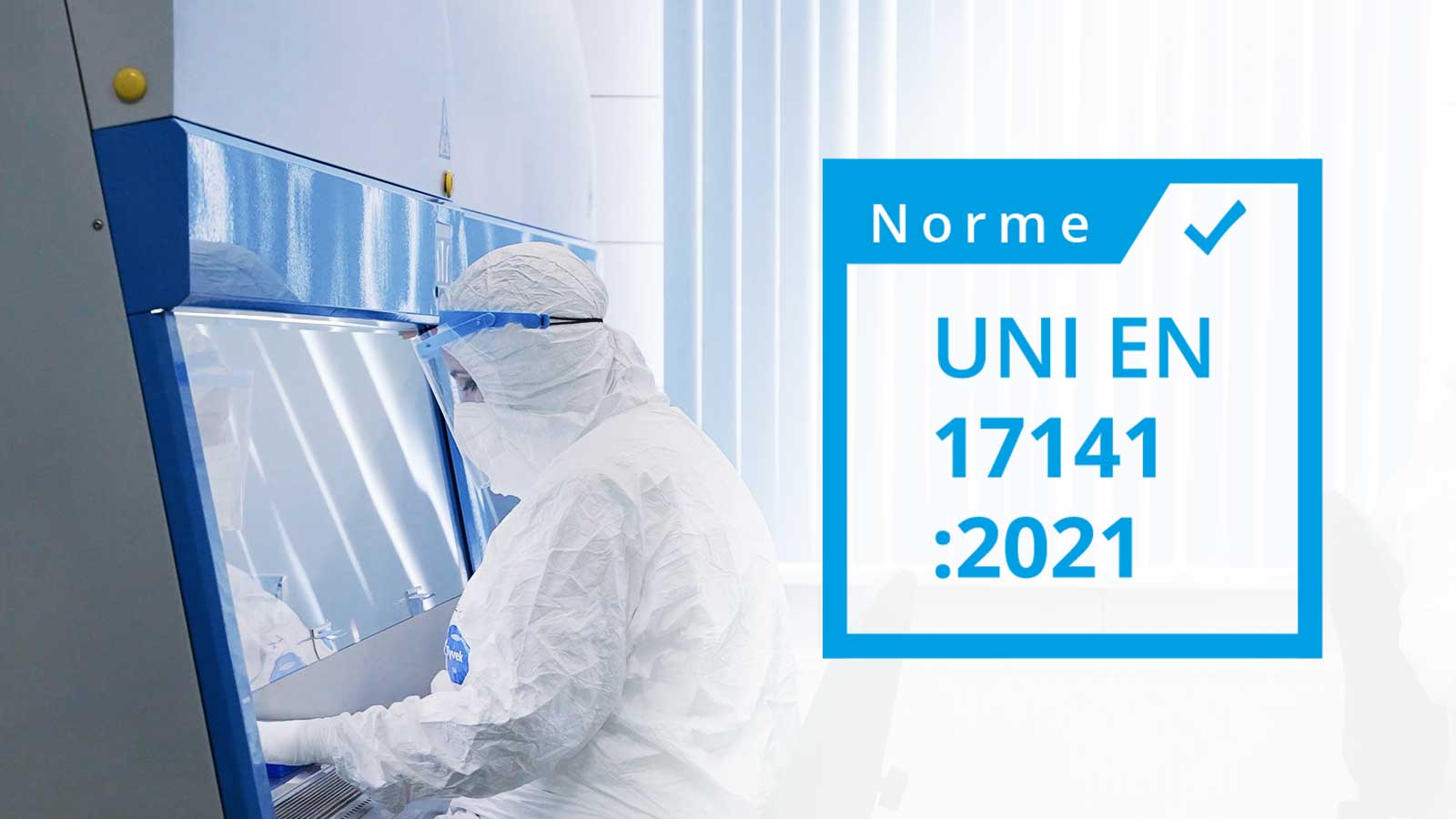 UNI NF EN 17141-2 standard
This standard has been validated in tests with our OXYMORE photocatalytic air purification products.
It certifies that the OXYMORE range of photocatalytic air purifiers is an effective means of controlling contamination in cleanrooms and controlled environments in the medical, veterinary, food processing, industrial, IT and aerospace sectors.
Objet : 
Salles propres et environnements maîtrisés apparentés - Maîtrise de la biocontamination
Descriptions
La norme établit les exigences, les recommandations et la méthodologie relatives à la maîtrise de la contamination microbiologique en environnement propre maîtrisé. Il définit également les exigences à mettre en oeuvre pour établir et démontrer la maîtrise microbiologique en environnement propre maîtrisé. Le présent document se limite à la contamination microbiologique viable et exclut toute considération quant à la contamination par endotoxine, par prion et par virus. Elle fournit des recommandations spécifiques concernant certains domaines d'activités courants, comme les secteurs pharmaceutiques/biopharmaceutiques, les dispositifs médicaux, les hôpitaux et l'agro-alimentaire.